LBMC Biomécanique Expérimentale
Plateforme Biomécanique Expérimentale
The LBM's Experimental Biomechanics (BioExp) platform, located in Bron on the Lyon campus of Gustave Eiffel University, is a set of equipment dedicated to experimentation on biological materials.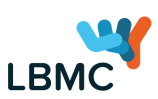 25 avenue François Mitterrand
Campus de Bron, Université Gustave Eiffel
69675 Bron
Contact Task Facility Manager (TFM)
0472142381
Depending structure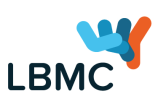 Laboratoire de Biomécanique des Chocs
25, avenue François Mitterrand, Case 24
Cité des mobilités
69650 Bron
0033472142373
infos : Website
The Laboratory of Biomechanics and Shock Mechanics (LBMC UMR_T9406) is a joint research unit between Gustave Eiffel University and Claude Bernard Lyon 1 University. The LBMC is made up of more than 80 members (41 permanent, approximately 30 doctoral students and 10 fixed-term and post-doctoral contracts) to which are added around twenty trainees welcomed each year.
The skills of LBMC members are multiple: biomechanics of shocks, mechanics of structures, uncertainties, biomechanics of tissues, anatomy and surgery, physical ergonomics, biomechanics of movement, musculoskeletal biomechanics. In connection with societal challenges, the LBMC conducts research, according to two themes:
- Facilitate travel (automated vehicles, travel autonomy)
- Keep the body healthy (maintaining functional capacities, the implant in its environment).
It has unique experimental platforms: in movement analysis (e.g. instrumented treadmill, seat shaper, etc.), in terms of impact behavior (e.g
Other's Laboratory/Plateforme
---
Facilities manager
---
Facilities