LAB'iaelyon
LAB'iaelyon
In order to further strengthen the relevance of its programs portfolio, as well as the support for the development of innovative research projects and the collaboration with its socio-economic partners, iaelyon School of Management proposes a new facility: the Lab'iaelyon.
The Lab'iaelyon is a brand new technical platform for behavioural analysis specifically dedicated to projects in all areas of management (marketing, finance, human resources, strategy, etc.). Located on the Manufacture campus, the device installed meets the needs of basic video/audio capture (focus groups), and allows synchronisation with multiple sources of complementary data such as eye-tracking, physiological analysis or facial expressions.
6, cours Albert Thomas

69008 Lyon
Contact Task Facility Manager (TFM)
0478787649
Depending structure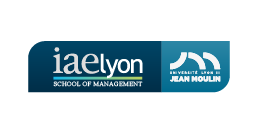 iaeLyon School of Management
6 Cr Albert Thomas
69008 Lyon
0478787066
infos : Website
iaelyon School of Management - Jean Moulin Lyon 3 University is the undisputable reference for Management Research and Education within the University of Lyon. iaelyon is a recognised school in the Auvergne-Rhone-Alps region, firmly anchored at the heart of a dynamic university, with an international and innovative outlook. For over sixty years, the history of iaelyon has been shaped by the constantly renewed willingness to turn its students into the protagonists of Management Education, combining academic excellence and professional pragmatism.
Other's Laboratory/Plateforme
---
Facilities manager
---
Facilities