PSMN
Pôle Scientifique de Modélisation Numérique
he PSMN, Pôle Scientifique de Modélisation Numérique, is the High Performance Computing facility of the ENS of Lyon. We host a large computational power (around 12000 cores [at end-2019] ) and provide a fast and flexible access to it. Our team ensure the maintenance of the entire cluster, the software's' installation, as well as the training and support to users.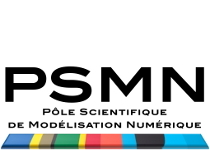 46 allée d'Italie
Pôle Scientifique de Modélisation Numérique (PSMN) ENS de Lyon, Cedex 07 France
6936 Lyon
Contact Task Facility Manager (TFM)
04 72 72 86 37
Depending structure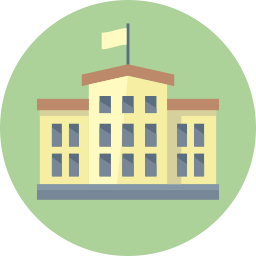 FLMSN
43 Boulevard du 11 novembre 1918
UCBL, Bâtiment. OMEGA
69622 Villeurbanne
0472728637
infos : Website
La FLMSN est une structure fédérative, qui regroupe le méso-centre HPC de Lyon, partenaire du projet EQUIPEX EQUIP@MESO, l'IXXI et le CBP. Elle a pour vocation de fédérer et supporter les activités de calcul HPC et de modélisation sur Lyon.
Other's Laboratory/Plateforme
---
Facilities manager
---
Facilities