CETHIL
Centre d'Energétique et de Thermique de Lyon
The Centre for Energy and Thermal Sciences of Lyon (CETHIL) is a joint center between the National Institute for Applied Sciences (INSA Lyon), the French National Scientific Research Centre (CNRS) and the University Claude-Bernard Lyon 1. About 115 collaborators work for the Centre. The applications of the investigations performed at CETHIL span over a wide range of fields, including electronics, the nuclear energy sector, aerospace, the automotive industry, the design of buildings and renewable energies.
Key strengths and expertise: Research at CETHIL covers many topics linked to heat transfer and energy-related systems and devices.

9 rue de la Physique
Campus de la Doua, Bât. Carnot
69621 Villeurbanne
Contact Task Facility Manager (TFM)
0472438810
Depending structure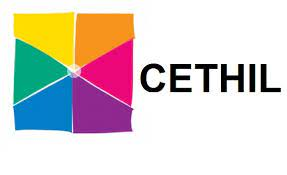 CETHIL
9 rue de la Physique
Campus de la Doua
69621 Villeurbanne
0472438818
infos : Website
The experimental platform for the characterization of thermo-physical and radiative properties of materials gathers experimental test bench of the Center of Energy and Thermal Sciences of Lyon, laboratory of INSA de Lyon, CNRS and university Lyon 1, located on the campus of La Doua in Villeurbanne. The platform allows the characterization of properties at different scales (from micron to meter), at different temperatures and the measurement of intrinsic or effective properties. It meets the R&D needs of industry in various fields, including energy, buildings, transport, microelectronics, textiles.
Other's Laboratory/Plateforme
---
Facilities manager
---
Facilities